BULLHORN e-NEWS
v.2012.0601
BULLHORN: FYI JUNE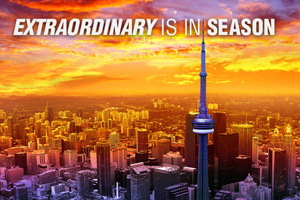 JUNE 8-12
Luminato
w - luminato.com
Luminato features theatre, dance, movies, music and magic in venues large and small, throughout Toronto. You can enjoy a rare performance of "Einstein on the Beach"; an opera in four acts by Philip Glass and Robert Wilson, which runs from June 8th - 12th. Another major event from Luminato is Robert Lepageís project called "Playing Cards 1: SPADES". Lepage explores the theme of war and juxtaposes two desert cities, Las Vegas and Baghdad at the onset of the U.S. invasion of Iraq. For all events and more info, visit their site!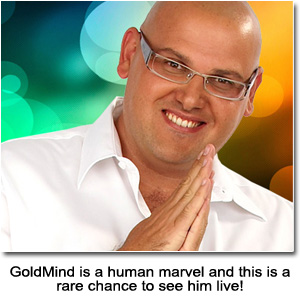 SUNDAY JUNE 10 + 24
Haim Goldenberg Live on Stage
George Ignatieff Theatre
15 Devonshire Place, Toronto
7:30pm
With his captivating personality, and charming sense of humor, celebrity mentalist Haim Goldenberg explores phenomena like mind reading, telekinesis and much more... it is a high energy, interactive, funny, inspiring and mind-blowing show you donít want to miss! Even the most skeptical are guaranteed to be amazed by the star of TVís "GoldMind". Here are a few clips that will make purchasing tickets to see him live, a "no-brainer"!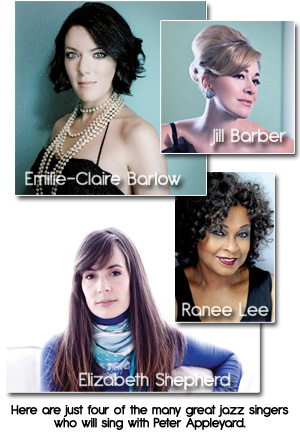 JUNE 22-JULY 1
The TD Toronto Jazz Festival
w - torontojazz.com
While the Toronto Star Mainstage is back at Nathan Phillips Square, you can enjoy great music during the festival in clubs and venues across the city.
Some of the international stars include George Benson, Natalie Cole, Hiromi, Esperanza Spalding, Gretchen Parlato, Benny Green and Nellie McKay; and locally you can enjoy acts such as Alex Dean, Brownman, Dave Young, Jane Bunnett, Shuffle Demons and countless others.
One of their biggest shows will feature vibraphonist Peter Appleyard at Koerner Hall with his full band and vocalists including Ranee Lee, Jackie Richardson, Jill Barber, Elizabeth Shepherd, Lily Frost, Diana Panton, Emilie-Claire Barlow, Carol McCartney and Heather Bambrick!
Go to the jazz fest website for information and be sure to purchase tickets in advance as many shows sell out early!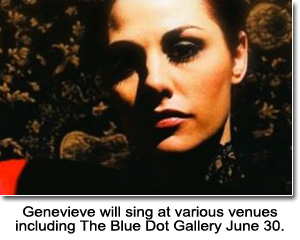 VARIOUS DATES
Genevieve Takes Toronto
Genevieve Marentette has performed throughout Asia for the past decade and makes rare appearances here in Toronto... with some of Torontoís finest jazz musicians backing her up.
Her upcoming shows include: Thursday June 21 (7:30-10:30) at The Old Mill Innís Home Smith Bar (oldmilltoronto.com) with Mark Kieswetter on piano and George Koller on bass; Monday June 25th at The Winchester Kitchen (winchesterkitchen.com) with Mark Kieswetter on keys, a quartet show Saturday June 30th at The Blue Dot Gallery (thebluedotgallery.com) in The Distillery District (which includes a buffet dinner), where she is backed up by Stacie MacGregor on piano, Artie Roth on bass and Colleen Allen on sax and flute; and finally a benefit for Unison Benevolent Fund at The Delta Chelsea Hotel on Wednesday the 4th of July where she appears as a special guest with The Robert Scott Trio (monarchspub.com).
Come witness one of Canadaís finest singers while you can!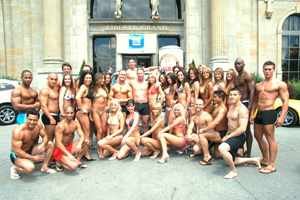 JUNE 30-JULY 2
SCOTIABANK CHIN International Picnic 2012
Exhibition Place, Toronto
FREE Admission
This Canada day weekend, pack up your picnic basket and be a part of the world's largest free multicultural festival, The Scotiabank Chin International Picnic. Now in their 46th year, the picnic includes more than 2,500 participants, artists and performers and 15 cultural communities and includes the new Rising Star Competition and the much anticipated Miss. And Mr. CHIN Pageant. The CHIN Picnic has grown into the largest free music and cultural festival in the world, and truly characterizes the heart and soul of Toronto, reflecting its diverse cultural mosaic.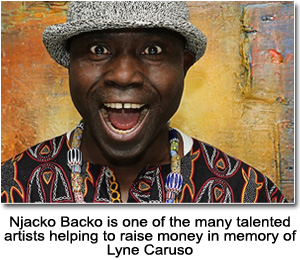 FRIDAY JUNE 29
Student Crossing Borders presents: Raise The Roof for Riverton
The Gladstone Hotel
214 Queen Street West
416.531.4635
A group of student volunteers and teachers have vowed to raise the funds necessary to build a school in rural Kingston Jamaica in honour of their recently deceased leader, local activist and community servant Lynn Caruso.
This event will feature music from DJ Patrick Roots and Njacko Backo, Noah's Arkweld, Treasa Levasseur, The Most Loyals and The Robber Who Robbed The Town, among others. There will also be live airbrushing, tattooing and an auction. For tickets and information visit the Gladstone Hotel website or check out "studentscrossingborders" on Facebook. Tickets $25.00.