BULLHORN e-NEWS
v.2012.0501
BULLHORN: MAY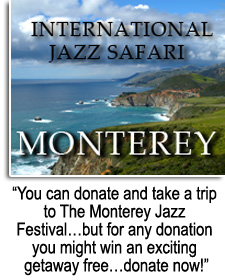 JAZZ.FM91 Spring Fund Drive
Did you know that JAZZ.FM91 (91.1 in Southern Ontario/Western New York and around the world online and iPod app) is a registered charity?
JAZZ.FM91 is one of the very few truly independent media voices left in Canada. They receive no government funding to operate, instead are supported by thousands of donors from across Canada and around the world. In fact many of Canada's greatest talents including Michael Bublé, Diana Krall, Michael Kaeshammer, and Molly Johnson received their first on-air exposure on JAZZ.FM91. When you donate to become a member of JAZZ.FM91, you support not only their broadcasts but also many Community Outreach and Educational activities. The Youth Big Band, Jazzology, Canadian Jazz Archives, and Jazz4Kids are all made possible because of the members of the JAZZ.FM91 family.
Please donate now by calling 1-800-811-2400 or go online at jazz.fm.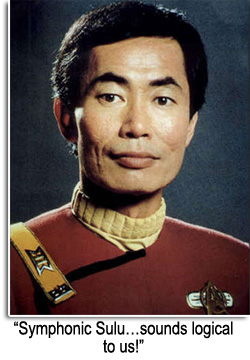 MAY 1 + 2
George Takai and the Toronto Symphony Orchestra
Roy Thomson Hall
George Takei, aka Captain Sulu of the Starship Enterprise, is your host for an awesome programme of out-of-this-world favourites!
You'll hear sweeping themes and dynamic suites from Star Trek, Star Wars, E. T. the Extra-Terrestrial, Avatar, Close Encounters of the Third Kind, The Day the Earth Stood Still, and more... plus a nostalgic medley of vintage sci-fi television themes.
The show is conducted by Jack Everly and Kristen Plumley is the soprano destined to sing "Ooh Ooh" on the Star Trek theme.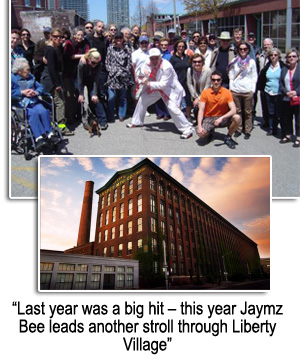 MAY 5 + 6
Jane's Walk
Jane's Walk is a series of free neighbourhood walking tours that help put people in touch with their environment and with each other, by bridging social and geographic gaps and creating spaces for cities to discover themselves. Since its inception in 2007, Jane's Walk has happened in cities across North America, and is growing internationally. It is named after urban activist and writer Jane Jacobs, and this year features over 500 walking tours in 80 cities!
On Sunday May 6, Bullhorn PR founder and President Jaymz Bee leads a walk through his neighbourhood, Liberty Village starting at 12 noon outside The Roastery at Liberty and Pardee Avenues. Last year, more than 60 people joined Bee for a one-hour stroll when he talks about the many changes in Liberty Village and includes some funny anecdotes about people who still live in the area.
w - janeswalk.net
LULAWORLD 2012: MAY 9 TO 19
Lula Lounge
1585 Dundas Street West
416.588.0307
w - lula.ca

For a decade now, Lula Lounge has distinguished itself as Toronto's home for groundbreaking international Latin, Jazz, and World Music. In celebration, Lula Music and Arts Centre has programmed a series of collaborative concerts that will bring together artists from around the globe.
The series draws attention to the ways in which our city's musical culture is enriched by the multitude of musical collaborations taking place across international borders.
Each year, artists informed by traditions from their native countries come to Canada and are influenced by Lula's highly diverse musical scene. When these musicians visit their home countries for further study and inspiration, they carry back a part of Canadian artistic culture, creating an ongoing creative dialogue that enriches the musical scenes in both countries. Local artists Café Con Pan, Daniela Nardi, Hilario Duran, Aline Morales, Mario Allendi and Luisito Orbegoso have invited international artists to join them for this year's LULAWORLD to debut their collaborative musical projects to Toronto audiences.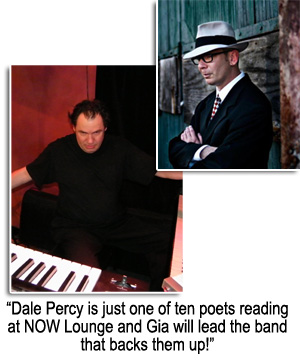 THURSDAY MAY 10
Word Jazz @ NOW Lounge
189 Church Street
416.364.1301
No Cover
dinner at 7:00pm; poetry at 8:00pm
Some of Toronto's most renowned spoken word artists will be backed up by Gia on keys; also featuring Great Bob Scott on percussion.
Readings by: Don Francks, Robert Preist, Dale Percy, Myna Wallin, Phatt Al, Mike Schram, Chris Hercules, Amanda Hiebert, Howard "Dr. Possibility" Jerome, Mike Hanson, and Bruce Hunter.
Ten poets will do approximately ten minutes each for a truly unique evening of spoken word. Call for dinner reservations only. Seats reserved for 7pm only. 416.364.1301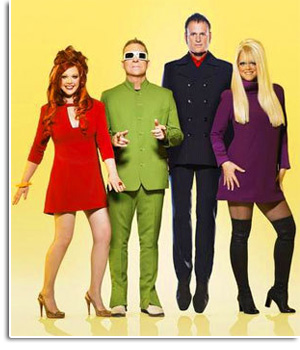 SUNDAY MAY 27
The B-52s
Seneca Allegany Casino
777 Seneca Allegany Blvd.
Salamanca, NY
888.913.3377
7:00pm
Tickets start at $35
Don't miss the B-52s, one of the "world's greatest party bands," as they perform live on our stage! Playing to sold-out crowds for over 30 years, these dance-rock superstars deliver one timeless hit after another. Catch all the upbeat tracks you love including "Rock Lobster," "Roam", and of course, "Love Shack." With this legendary Rock & Roll band at center stage, a performance like this simply can't be missed... and it's just a three-hour drive from Toronto!