BULLHORN e-NEWS
v.2012.0202
BULLHORN: FEBRUARY LISTINGS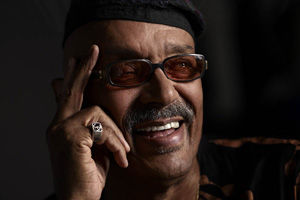 SUNDAY FEBRUARY 5 (3:00pm)
Syncopation: Life in the key of Black
Al Green Theatre @ Miles Nadal Jewish Community Centre
750 Spadina Avnnue (at Bloor)
$40 advance / $50 door
w - aasf.ca | algreentheatre.ca
p - 416.924.6211 ext. 0
Archie Alleyne is a local drummer that is at the forefront of the Toronto jazz scene and was recently awarded The Order Of Canada for his musical skills and for all the charity work he's done. The Archie Alleyne Scholarship Fund has assisted 17 music students since its inception in 2002 and the show on February 5th is both a fund-raising event and a celebration of all things jazz. Performers include Jakie Richardson, Kellylee Evans, Shawne and Jay Jackson and Kamil Andre & The EOJ Ensemble, directed by Andrew Scott. Get your tickets now and be sure to check out Archie's website!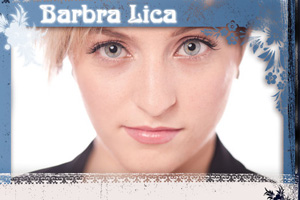 THURSDAY FEBRUARY 9 (7:00pm)
The 6th Annual Valentini Blue Gala starring Barbra Lica
Six Degrees
2335 Yonge Street (at Eglinton Ave.)
$45 adv / $50 door
p - 416.932.3900
Join emcee Jaymz Bee, and jazz vocalist Barbra Lica for a gala to raise money for The Canadian Cystic Fibrosis Foundation. Joining Barbra Lica is special guest Era Chorna and an all-star jazz quintet featuring Mark Kieswetter (keys), Paul Novotny (bass), Eric St. Laurent (guitar), Daniel Barnes (drums) and Richard Underhill (sax). Last year hundreds of young professionals attended and we expect it to be even bigger and better this year!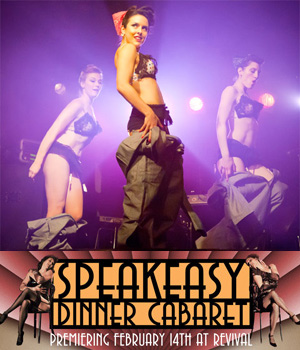 FEBRUARY 14 and 20
Les Coquettes present: Speakeasy
Revival
783 College Street
For info and tickets lescoquettes.com
Les Coquettes and Revival are thrilled to present Speakeasy, a sizzling cabaret theatre where the entertainment is as sumptuous as the menu. Les Coquettes team with some of the hottest talent in the city -- including executive chef Christopher Woods -- to serve up a different show each night.
Treat yourself to vintage decadence with a feast for all of the senses.
The 14th line-up includes Suki Tsunami on the aerial rope, Billie Black, Charity Dawn, The Cabana Boy, La Minouche... and so much more!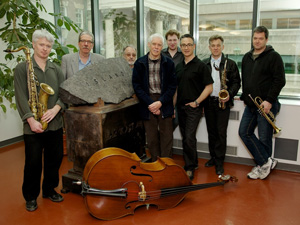 FRIDAY FEBRUARY 17
Dave Young / Terry Promane Octet
Hugh's Room
2261 Dundas St. West
doors 6:30pm / show 8:30pm)
w - hughsroom.com
or call 416.531.6604 for tickets!
Former bassist for Oscar Peterson, Dave Young and trombone master Terry Promane have formed a horn-based Octet that is sure to engage jazz fans with versions of songs composed by legends such as Duke Ellington, Horace Silver, Dizzy Gillespie and Charles Mingus. The show will feature Kevin Turcotte (trumpet), Mike Murley (tenor sax), Vern Dorge (alto sax), Perry White (baritone sax), Terry Clarke (drums) and Gary Williamson (piano). This will mark Dave Young's second concert at Hugh's Room (the last show sold out) – and copies of his various CD's (and CD's of his band mates) will be available for signing after the show.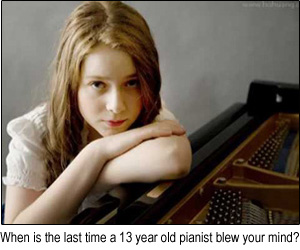 TUESDAY FEBRUARY 21
Jane Harbury's Discoveries Featuring: David Krystal, Rory Jordan-Stevens, Jordana Talsky and Anastasia Rizikov
Every couple months, music publicist Jane Harbury presents four of her favourite artists at Hugh's Room. Now in its seventh year, this event never fails to showcase music of all genres and this particular show is more diverse than ever! Each act performs a 30 minute set and is expected to bring out fans, family and friends. This creates a room full of people who often only know 1 or the 4 artists but are always blown away by everyone, regardless of their musical preference. The show includes TV and film composer David Krystal, alternative folk artist Rory Jordan-Stevens, classical-jazz-funk chanteuse Jordan Talksy and 13 year old piano prodigy Anastasia Rizikov. Seeing a half hour set by Rizikov is well worth the price of admission... but stay for all of it: this show is always full of surprises!
MONDAY FEBRUARY 27
Lew Tabakin meets The JAZZ.FM91 Youth Big Band
The Old Mill Inn
21 Old Mill Road
Doors at 6:00pm / Show at 8:00pm
Tickets from jazz.fm or 416.595.0404 ext. 277
The JAZZ.FM91 Youth Big Band will share the stage with world renowned flutist and tenor saxophonist Lew Tabackin. He's played with Maynard Ferguson, the Thad Jones-Mel Lewis Orchestra, Joe Henderson and the Tonight Show Band. He's won countless DownBeat critic and reader polls, and is coming to Toronto for one night only.