BULLHORN e-NEWS
v.2011.1202
BULLHORN: DECEMBER LISTINGS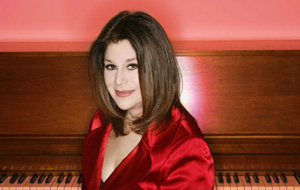 WEDNESDAY DECEMBER 7
JAZZ.FM91 and Kronenbourg 1664 present: DARYL SHERMAN
Hugh's Room
2171 Dundas St. West
Show starts at 8:30pm
w - hughsroom.com | 416.531.6604
Daryl's a sparkling mainstay of Manhattan nightlife, and an internationally acclaimed singer/pianist who had a stellar 14-year run at the Waldorf Astoria where she played Cole Porter's Steinway. Aside from possessing a great singing voice, Daryl is a very funny lady and is sure to regale the audience with stories about working with jazz greats like Benny Goodman, Dick Hyman, Benny Carter and countless others. Hugh's Room is a perfect venue for piano and voice – and the food is great so arrive early for dinner! Contact Hugh's Room directly for tickets.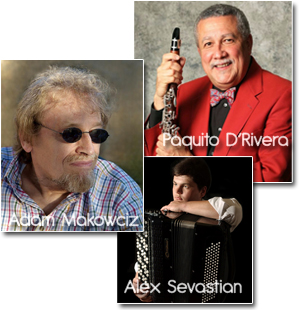 THURSDAY DECEMBER 8
The Tapestry Of Masters: Adam Makowciz, Paquito D'Rivera and Alexander Sevastian
The Glenn Gould Studio
250 Front Street West
Show starts at 7:30pm
w - cbc.ca/glenngould | 416.205.5000
$65.00
Joanna Makowicz & J.A.M. Global Arts Management present: The Tapestry of Masters, a concert that celebrates the first Polish Presidency of the EU Council and the 45th Anniversary of virtuoso pianist Adam Makowicz and his remarkable worldwide success.
Tickets available from GGS.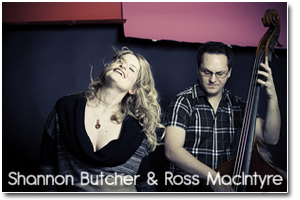 SUNDAY DECEMBER 11
Dynamic Duos
Hugh's Room
2171 Dundas St. West
Show starts at 8:30pm
w - hughsroom.com | 416.531.6604
$20 adv. / $22.50 at the door (includes HST)
Five of Toronto's best duos will perform in one of Toronto's best live venues! Hugh's Room is known for its perfect sound and sightlines, excellent service and food and Sunday nights' duo show has the added bonus of great music and great stocking stuffers... independent jazz CD's make a great gift. Featured artists include: Shannon Butcher & Ross MacIntyre; Sophia Perlman & Adrean Farrugia; Barbra Lica & Colin Story; Big Rude Jake & Alison Young and Julie Michels & Kevin Barrett. Get your tickets now by calling Hugh's Room or you can purchase on-line now.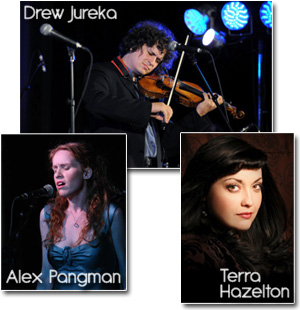 MONDAY DECEMBER 12
A Swingin' Christmas
Drew Jureka, Alex Pangman and Terra Hazelton in Concert!
The Old Mill Inn (Main Dining Room)
12 Old Mill Road, Toronto
show time 8:00pm
w - jazz.fm (for tickets) | oldmilltoronto.com (for dinner reservations)
$37.00
Tis the season to be swingin! Mulit-instrumentalist and jazz vocalist Drew Jureka has put together a stellar holiday concert featuring two of Canada's favourite vintage jazz singers, Alex Pangman and Terra Hazelton. The former, recently signed to Justin Time Records and singing beautifully after a double lung transplant – and the latter, a great singer, radio host and actress who most recently received rave reviews for her work on Fubar 2. The three singers are joined by Richard Whiteman on piano, Chris Banks on bass and Glenn "The Swingin' Swede" Anderson on drums.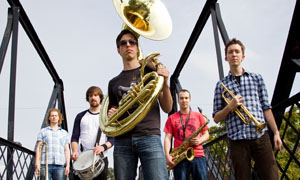 WEDNESDAY DECEMBER 14
The Heavyweights Live To Air on JAZZ.FM91
8:00pm
w - jazz.fm
Join The Heavyweights Brass Band for their live to air performance on JAZZ.FM91.
The popular Toronto-based group has a few shows this month including:
Friday December 9 @ 10:00pm
Koerner Hall. Spanish Harlem Orchestra post-concert party
Thursday December 15 7:00pm
Roy Thomson Hall. Preservation Hall Jazz Band - pre-show clinic/performance
Friday December 23 9:45pm
The Rex Hotel. 194 Queen St. W.
SATURDAY DECEMBER 31
New Year's Eve Comedy Extravaganza
Massey Hall
178 Victoria Street 416.872.4255
Show begins at 7:30pm
Now in its 11th sidesplitting year, the Comedy Extravaganza promises to kick-start the New Year with a lot of laughs at Massey Hall. Yuk Yuk's founder Mark Breslin has handpicked the finest crop of stand-up comedians to make this one New Year's Eve you won't soon forget! The show features comics Graham Chittenden, Trixx, Claire Brosseau, Darrin Rose, Jay Brown and Ryan Belleville. The headliner is Steve Patterson and the emcee is none other than Andrea Martin of SCTV fame! Tickets always sell out so get yours now!
THE PERFECT CHRISTMAS GIFT
And finally... a Bullhorn tip for the perfect Christmas Gift... well, a gift for any occasion actually...
A surrealist print from Robert Vanderhorst!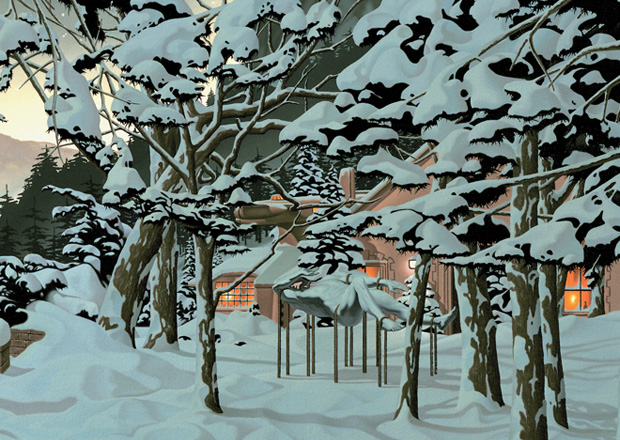 Vanderhorst art sells for tens of thousands of dollars but you can have a limited edition giclee print for under $400!
To order a print, please contact Robert directly at r.vanderhorst@sympatico.ca
One of his paintings, "The Dreamer" is available now!