BULLHORN e-NEWS
v.2011.1101
BULLHORN: NOVEMBER LISTINGS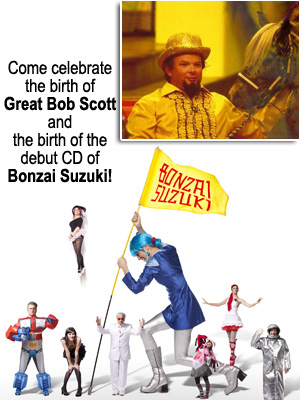 WEDNESDAY NOVEMBER 2
Bonzai Suzuki CD Launch
8:00pm-10:00pm
The Painted Lady
218 Ossington Avenue (at Dundas) 416.213.5239
Free!
w - bonzaisuzuki.com | thepaintedlady.ca
Bonzai Suzuki are a new pop band that features songs by Dave Howard and Jaymz Bee and whose members include The Great Bob Scott, Sahra Featherstone, Legs Mahoney, Bubz Magoo, Gee Gee and BebopB. Their self-titled debut CD is out now on iTunes, with three videos on YouTube. Drop by The Painted Lady for a party to celebrate the disc. The band will have CDs available and will do a short set as well as showcase their videos. Party begins at 8, band on at 9pm.
Stick around after the show to celebrate the birth of Great Bob Scott. Many of The Great One's musical friends will be on hand for an all-night jam feature all genres of music. You don't have to bring GBS a present but you might want to buy him a drink or give him a card with lots of money in it! ;-)
THURSDAYS IN NOVEMBER
Four Seasons Jazz
6:30-9:30pm
The Four Seasons Hotel
21 Avenue Road 416.928.7332
No Cover!
Jazz at The Four Seasons Hotel in Yorkville continues in November with rotating duos and trios. Singers Alex Pangman and Julie Michels will perform and trios led by guitarist Eric St. Laurent and multi-instrumentalist Christopher Plock will also appear. The Avenue Road Restaurant and Martini Bar is a great place to chill, meet up with friends and enjoy some great music.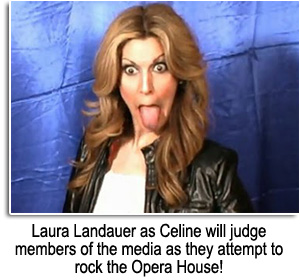 FRIDAY NOVEMBER 4
Newsapalooza: Battle Of The Media Bands
doors at 7:00pm - show at 8:00pm
The Opera House
735 Queen St. East
$20 at the door
Every year dozens of people involved in the media come together to rock out and vie for bragging rights as The Best Media Band in Megacity. Almost all are amateur musicians but many create some truly entertaining rock groups and it's all to raise money and awareness for a great cause: The Children's Aid Society. Bands competing include employees from The Toronto Sun, The Toronto Star, The Canadian Press, Maclean's, Thomson Reuters, JAZZ.FM91 and Citytv. Once again the event is hosted by Jaymz Bee with his inimitable brand of jazz-infused bafflegab. The bands will be judged by singer/songwriter Big Rude Jake, hilarious comic and Celine Dion doppelganger Laura Landauer and CTV's Queen's Park reporter Paul Bliss.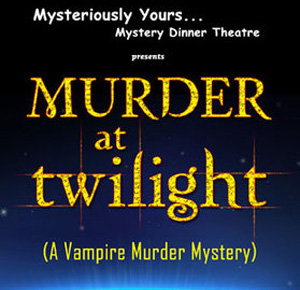 WEEKENDS IN NOVEMBER
Mysteriously Yours Dinner Theatre
2026 Yonge Street
Call for reservations: 416.486.7469 or 1.800.NOT.DEAD (668.3323)
Murder At Twilight (a vampire murder mystery) is the latest show up at Yonge and Davisville. The food is brilliant and the shows are always hilarious. Here is the scoop on the new show: "In the Deep South, Modern-Day Vampires, Old-School Monsters and Humans are all trying to get along, but when the Reverend ends up dead, no-one is above suspicion!" The show runs Fridays and Saturdays in November with one additional show on Thursday Nov. 10th.
NOVEMBER 10 - OPENING NIGHT
Video Cabaret presents: The Life & Times of Mackenzie King
8:00pm
The Cameron House
w - videocab.ca
This award winning play by Michael Hollingsworth is bound to sell out quickly so get your tickets now!
You will learn about Canadian history while being thoroughly entertained. The staging, costumes, script, acting, directing – it is perfect theatre in a tiny room for not more than sixty people at a time. If you've not seen a play by Video Cabaret, we promise you will never forget it...and if you have, you needn't read any further. We know you'll be going back again!
The show runs Tuesday to Saturday 8pm and Sunday 2:30pm. Tickets are between $20 and $40. Call the box office at 416.703.1725 or visit their website for more info.
MONDAY NOVEMBER 14 & 28
The Sound Of Jazz™ Concert Series
8:00pm
The Old Mill Inn
21 Old Mill Road 416.236.2641
Named a "rising star violinist" by DownBeat Magazine, Aaron Weinstein has performed as a featured soloist at Carnegie Hall, Jazz at Lincoln Center, Birdland, Blue Note, The Iridium and at jazz festivals around the world. JAZZ.FM91 welcomes Aaron Weinstein featuring Jon Weber on piano.
Also, Monday November 28, Claire Martin will perform with a local back-up band. Claire Martin was recently appointed an Officer of the Order of the British Empire on the Queen's Birthday 2011 Honours List for her services to music. She has been a driving force behind the UK jazz scene for the past 25 years. JAZZ.FM91 welcomes four-time British Jazz Award-winner Claire Martin to the Sound of Jazz Concert Series stage. Both shows are at 8:00, but once you have tickets you can contact The Old Mill Inn to make dinner reservations for anytime after 6:00pm.
THURSDAY NOVEMBER 17
Trombone Shorty & Orleans Avenue
9:00pm
The Opera House
735 Queen Street East 416.870.000 for tix
w - theoperahousetoronto.com | tromboneshorty.com
Although just in his mid-20s, Trombone Shorty expands on the musical heritage of New Orleans with the boldness of a true original.
The sound, dubbed as supanfunkrock, is a mash-up of jazz, funk and soul, laced with hard-rock power chords and hip-hop beats. Shorty is also a renowned trumpet player and has played with everyone from U2 to Green Day. This is sure to be one of the hottest concerts of 2011.
Not only is Trombone Shorty a true showman but the promoters have wisely hired one of Toronto's best new bands, Heavyweights Brass Band, to open the show!