BULLHORN e-NEWS
v.2011.1021
A special report
BULLHORN HALLOWE'EN TIPS
Before we get to All Hallows Eve suggestions, we at Bullhorn feel compelled to remind you of a truly great concert happening THIS Saturday at Hugh's Room!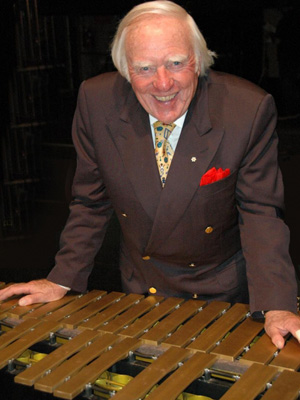 SATURDAY OCTOBER 22
Peter Appleyard Quintet Live In Concert
doors 7:00pm - showtime 8:30pm
Hugh's Room
2161 Dundas Street West
w - hughsroom.com
Peter will be joined by local jazz greats John Sherwood (piano), Dave Young (bass) and Kevin Dempsey (drums). If you have seen Mr. Appleyard in concert before, we know you'll be excited to see him in such a small venue with such perfect sound. If you haven't seen him in action – you can believe Benny Goodman, Dick Hyman, Frank Sinatra and all the other jazz greats who have played with him over the years! This genius is a true showman and at 80+ he is at the top of his game!
SATURDAY OCTOBER 22
The 9th Annual Toronto Zombie Walk
Noon / Walk begins at 3:00pm
Trinity Bellwoods Park
Although the walk isn't till 3 you will want to get there just after 12 noon for the full effect. Some folk will be on hand to touch up your fake blood; there will plenty of tricks and treats (not to mention a gazillion photo ops) and the event also features Henry's Photo Booth, where you can get a professional 4X6 picture of you and your zombie friends for just $2 each, with all proceeds going to The Connect Learning Centre. Also, at 2pm the undead are invited to attend a wedding in the park and then hang with the Newly Deads afterwards for prize give-aways before the walk commences. The walk heads East along Queen Street, North on Spadina, West on Dundas and then back to Trinity Bellwoods Park. (Please note: if you are coming as a zombie please do not bring anything that resembles a weapon, even if it's a toy).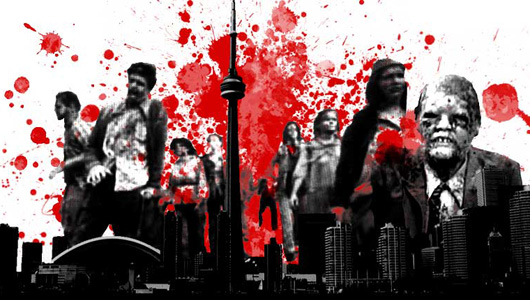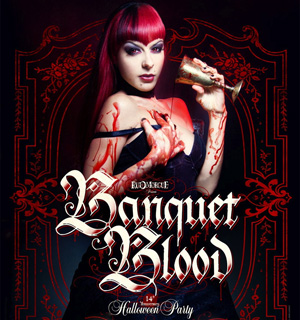 SATURDAY OCTOBER 29
Rue-Morgue's Banquet of Blood Hallowe'en Party
Revival
783 College Street
416.535.7888
Tickets $25 adv. $30 door
w - rue-morgue.com
"Rue Morgue magazine throw the best Hallowe'en party in Toronto year after year" says Bullhorn Prez and Jazz Fm man-about-town Jaymz Bee.
The costumes are top notch and the zombies and demons are happy to have their pictures taken. They include performances and great DJ's... if you are looking for over-the-top fun, don't miss this one.
Get your tickets now -– it'll sell out!
SATURDAY OCTOBER 29
Hallowe'en with DJ MRK
9:00pm-2:00am
Mod Club Theatre
722 College Street
416.588.4663
$18.78 plus service charges (adv. Tickets at Soundscapes)
w - themodclub.com
This party works on so many levels! First of all DJ Mark is one of Toronto's best DJ's and doesn't play Top 40... we'll take UK Underground and some electro and dubstep over radio hits any day!
Hipsters in great costumes abound and it's one block from Revival so if you don't mind spending some money you can always do both!
SATURDAY OCT 29 (8:00pm) + SUNDAY OCT 30 (3:00pm)
The Wizard of Oz with live orchestra!
Roy Thomson Hall
w - roythomson.com
What a wild idea! The TSO presents screenings of The Wizard of Oz with Orchestra set to live accompaniment by the TSO (Sat. Oct. 29 - 8:00pm). With the original soundtrack removed from the film, the orchestra performs live to the voice of Judy Garland singing in beloved songs Over the Rainbow, We're Off to See the Wizard and many more, while the movie plays on a large screen above the orchestra. Saturday night's performance encourages audiences to come in costume and enjoy the concert with a drink in hand. A matinee performance on Sunday, invites families to come in costume as their favourite Oz characters (Sun. Oct. 30 - 3:00pm).
SAVE THE DATE – WEDNESDAY NOVEMBER 2 8:00pm
Bonzai Suzuki CD Launch and Great Bob Scott's Birthday Bash
The Painted Lady
218 Ossington Ave.
(Ossington and Dundas)
647.213.5239
w - bonzaisuzuki.com | thepaintedlady.ca
To celebrate the release of their debut CD, join members of Bonzai Suzuki for a meet and greet, CD signing and mini-concert at The Painted Lady on Wednesday November 2 at 8pm!
They will play the new CD (and provide lyrics and images on a big screen) and debut three music videos. There will also be a short live performance. Watch for more info in the November Bullhorn newsletter!