BULLHORN e-NEWS
v.2011.0923
OCTOBER eNEWSLETTER
Before we get into October events, there is one last September event we highly recommend:
SUNDAY SEPTEMBER 25. 6:00-10:00pm
The Casa Mendoza End Of Summer Bash
No Cover
2161 Lakeshore Blvd. West
416.259.3756
w - casamendoza.com
Once again Jaymz Bee celebrates the end of summer with a party at Casa Mendoza! Rumour has it they will be closing up soon (more condos!?) so this might very well be your last chance to enjoy a Bee bash in this truly unique venue. In the main dining room you can enjoy live music by Waylen Miki on the grand piano along with surprise guest musicians and singers. Upstairs there is a chillout room and on the smoke-friendly patio you can enjoy a perfect view of the Toronto Skyline! Doors are at 6, live music at 7. Call for dinner reservations or just show up if you are just drinking.

SATURDAY OCTOBER 1. 7:00pm–Sunrise
NUIT BLANCHE
Various Venues
There are more than 130 free contemporary art projects happening this year: From St. Claire to Front and Landsdowne to Parliament, all of downtown Toronto can be explored!
Rather than attempt to describe said art projects we encourage you to visit their site. Some of the most popular areas each year include Parkdale Village, Queen West, TIFF Bell Ligthbox, Ryerson, U of T, The Distillery District, and Artscape/ Wychwood Barns.
MONDAY OCTOBER 3. 8:00pm
SNUFF BOX
The Comedy Bar
945 Bloor Street West
416.551.6540
$10
w - comedybar.ca
Severin Films / Conveyor Canada have announced the DVD release of the British comedy series Snuff Box on Tuesday, October 11, 2011.
Written by and starring Matt Berry (The IT Crowd) and Rich Fulcher (The Mighty Boosh), Snuff Box is the greatest sketch comedy show you've never heard of. Berry and Fulcher will be celebrating the Canadian release by appearing in Toronto at Comedy Bar (945 Bloor St. W.) on Monday, October 3, 2011. Canadian comedian Sean Cullen will host the evening.
HMV will offer it up for sale, Bullhorn recommends you check out Eyesore Cinema at 901 Queen St. West (416) 955.1599 as Daniel and his team are likely to have them first and at the same price.
THURSDAY SEPTEMBER 29 - THURSDAY OCTOBER 27
Sirens Of Song
The Four Seasons Hotel
21 Avenue Road
416.964.0411
The Four Season Hotel continues their jazz series with shows by three lovely singers: June Garber (October 6 and 20) Alex Pangman (Sept. 29 and Oct. 13) and Gillian Margot (Oct. 27). Each singer will feature a fave pianist on keyboard and there is no cover charge. This is a relaxed environment that features great food and cocktails – drop by and say hi!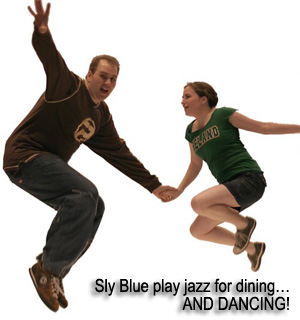 THURSDAY OCTOBER 13 - SUNDAY OCTOBER 16
Sly Blue (swing quartet) From New York City
Sly Blue are a first-rate Manhattan swing band who are coming to Toronto for a series of concerts you don't want to miss! You can get a sneak peak at the boys on You Tube... take a look at them live performing the standard "Dinah" and I'm sure we'll see you at a couple of their shows!
Sly Blue Performances:
Thursday 13 at 7pm / The Liberty Bistro (25 Liberty). libertybistro.ca
Friday 14 at 6:30pm / Chalkers Pub (247 Marlee Ave.). chalkerspub.com
Saturday the 15 at 9pm / Dovercourt House (805 Dovercourt Road). swingtoronto.com
Sunday the 16th at 9pm Gate 403 (403 Roncevalles). gate403.com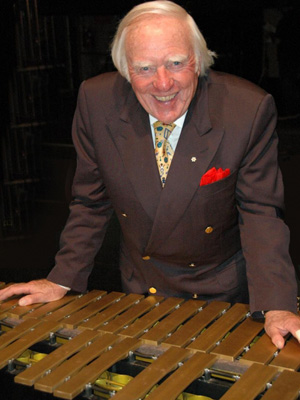 OCTOBER 22
Peter Appleyard in Concert
Hugh's Room
2161 Dundas Street West
w - hughsroom.com
Peter Appleyard is one of the greatest and best known vibraphone players on the planet and also enjoys playing piano and drums occasionally as part of his show. He is always backed by Canada's best sidemen and will bring his unique show to Hugh's Room for the first time. He has performed with such heavy hitters as Benny Goodman, Dick Hyman and Frank Sinatra and was awarded The Order of Canada for decades of playing great jazz around the world. This is sure to sell out so go on line or call the club quickly so you can witness this national treasure in a cozy room. Not a bad seat in the house and the food is most excellent!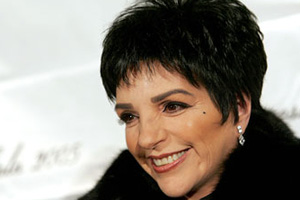 OCTOBER 28
Liza Minnelli
Roy Thomson Hall
w - masseyhall.com
Daughter of Judy Garland...once married to Peter Allen...star of the Oscar winning film "Cabaret"...muse to Dudley Moore in the original "Arthur"...and one of the best live performers on the planet! Lots more can be said about triple-threat goddess Liza Minnelli. She has been awarded Tony's, Golden Globes, an Emmy and Grammy! Tickets range from $59.50 - $199.50 and info is at masseyhall.com.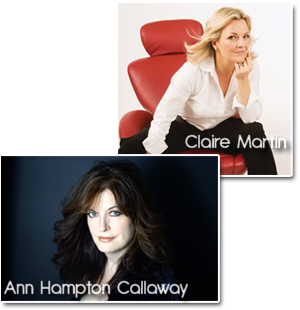 VARIOUS DATES OCTOBER 3 – MARCH 26, 2012
JAZZ.FM91 Sound Of Jazz Concert Series™ at The Old Mill Inn
& The Kronenbourg Cabaret Series at Hugh's Room
Jay Leonhart, Dave Young, Claire Martin, Lew Tabackin, Luis Mario Ochoa and Joey DeFrancesco are just a few of the wonderful artists booked for the SOJ shows at The Old Mill Inn.
Tickets and info available at jazz.fm
It's a brand new series sponsored by a truly delicious beer! Ann Hampton Callaway, Daryl Sherman, Ben Sidran and Ian Shaw will all be coming to town for shows at Hugh's Room between October 11 and March 15, 2012. These shows might seem far away but JazzFM concerts tend to sell out early so get your tickets now at hughsroom.com
COMING IN MID-OCTOBER: A SPECIAL HALLOWEEN PARTY GUIDE!