BULLHORN e-NEWS
v.2011.0907
SEPTEMBER eNEWSLETTER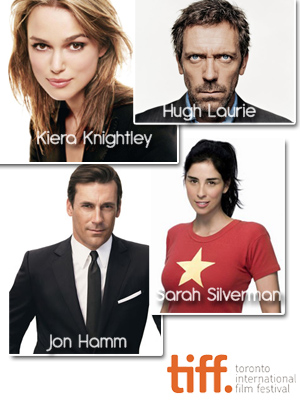 SEPTEMBER 8–18
The Toronto International Film Festival
TIFF Bell Lightbox and other venues!
We don't really need to tell you that one of the biggest film festivals in the world is happening in Toronto this month, do we? You know, the festival that screens over 300 films from over 60 countries every September? We didn't think so!
If you are out and about during the festival don't be surprised if you bump into a celebrity: With literally hundreds of filmmakers and actors in attendance, it would be hard not to see at least a few familiar faces! Here's just a small list of people in town for TIFF's 36th year: Filmmakers such as Francis Ford Coppola, David Cronenberg, Luc Besson, Guy Maddin, Sarah Polley and Werner Herzog. Actors include: Catherine Deneuve, Kiera Knightley, George Clooney, Sarah Silverman, Brad Pitt, Kirsten Dunst, Clive Owen, Jon Hamm, Freida Pinto, Glenn Close, Philip Seymour Hoffman, Viggo Mortensen, Jennifer Garner, Woody Harrelson, Willem Dafoe and Hugh Laurie. (Speaking of Hugh Laurie – go get his brand new debut CD, "Let Them Talk"... the guy is a great jazz/blues musician and singer!)
SEPTEMBER 13 – OCTOBER 23
Three Incredible one-man shows by Rick Miller!
Factory Theatre
125 Bathurst Street, Toronto
416.504.9971
Rick Miller is a Dora and Gemini award-winning writer/performer who was called "one of the 100 most creative people alive today" by Entertainment Weekly…and that's actually stinting praise! Take it from Bullhorn…you need to see all three shows. You can thank us later.
MacHomer (Sept. 13-25) is Miller's hilarious impersonation of 50 Simpsons characters doing Shakespeare's Macbeth. It has now played for 16 years in 160 cities to over 500 000 fans!
Bigger Than Jesus (Sept. 29–Oct. 9) was co-created with Daniel Brooks and Necessary Angel and was a huge hit at Factory Theatre in 2004 and 2005, winning 3 Dora awards. The "sinfully funny" multimedia mass has since become an international success story, playing in 6 countries and 4 languages.
Hardsell (Oct. 13-23) is based on the Miller/Brooks co-creation that premiered at Canadian Stage in 2009. For this Factory reworking, Miller has adapted the play into a riveting 'performance/lecture' that boldly examines the commodification of everything and the lies inherent in advertising.
FRIDAY SEPTEMBER 23 – SUNDAY SEPTEMBER 25
The Clothing Show
The Queen Elizabeth Building
CNE Grounds, Toronto
w - theclothingshow.com
Tickets: $10 at the door
Visit the Queen Elizabeth Building at Exhibition Place to browse and buy new, vintage and one-of-a-kind clothing and accessories. This event celebrates its 34th year and contains more than 300 booths of new and vintage clothing. Original and unusual designs, and plenty of fashion shows make this weekend a perfect shopping experience.
Hours are: Friday 5pm-9pm, Saturday 11am-9pm and Sunday 11am – 6pm.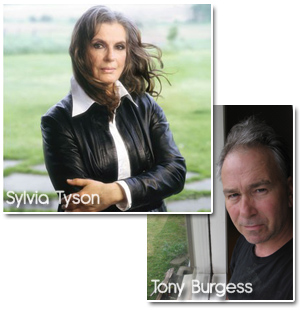 SUNDAY SEPTEMBER 25
Word On The Street
Queen's Park, Toronto
11am – 6pm
w - thewordonthestreet.ca/wots/toronto
The Word on the Street is an annual book and magazine festival that features author readings and publisher displays. This event takes place on the same day in various Canadian cities including Vancouver, Lethbridge, Saskatoon, Kitchener and Halifax. This outdoor event takes place rain or shine. (Yes, Virginia, they have tents!) Independent authors, small presses, magazines, books and more! You can meet authors such as singer turned novelist Sylvia Tyson and the inimitable Tony Burgess, of "Pontypool" fame.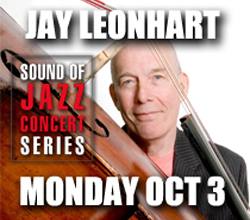 TICKETS ON SALE NOW!
The JAZZ.FM91 Sound Of Jazz Concert Series
The Old Mill Inn
21 Old Mill Road, Toronto
doors 6pm, show 8pm
w - jazz.fm
The JAZZ.FM91 2011-2012 Sound of Jazz Concert Series returns this fall for a 36th season of shows from an all-star mix of international and local jazz artists. This season features 10 concerts running from October 2011 through March 2012 at The Old Mill Inn, Toronto, on Monday nights at 8:00PM. Concerts include: Dave Young, Aaron Weinstein, Claire Martin, Lew Tabackin, Joey DeFrancesco, Don Thompson and much more!
The series opens Monday, October 3rd with jazz giant Jay Leonhart, an extraordinary bassist and composer who's witty ditties include "Bass Aboard A Plane" which laments the difficulties of, as the title suggests, getting a double bass onto an airplane. He's played with everyone from Bucky Pizzarelli and Jim Hall to Queen Latifah and Ozzy Osbourne.
You can purchase seasons tickets or pick which shows you want to see on line…but do it now... these shows always sell out!