BULLHORN e-NEWS
May 3 2011
MAY eNEWSLETTER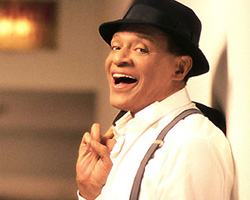 THURSDAY MAY 5
Jazz Lives!
Convocation Hall, U of T
31 Kings College Circle
8:00pm
Info at jazz.fm or call 1.800.838.3006
For tickets visit: uofttix.ca or call 416.978.8849
Jazz Lives celebrates JAZZ.FM91's 10th Anniversary as an all-jazz radio station. Headlining this year's concert is 7 time Grammy Award winner Al Jarreau, legendary B3 organ player Joey DeFrancesco, trumpet master Randy Brecker and vocalist Karrin Allyson as well as some of Canada's finest musicians including Bill McBirnie, Robi Botos, Marc Rogers and more. Music director for the show is New York-based drummer Mark McLean. Also, the JAZZ.FM91 Youth Big Band will be showcased.
Over 1400 tickets have sold – just over 100 left as of today – don't be disappointed, contact U of T Tix to get seats for this really big show! Jazz Lives is sponsored by: Hakim Optical, The Old Mill Inn and is presented by Don Valley North Lexus.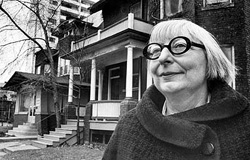 SATURDAY MAY 7 & SUNDAY MAY 8
Jane's Walk
Jane's Walk is a street-level celebration of Jane Jacobs' legacy held annually around the world on the first weekend in May. It combines the simple act of walking with personal observations, urban history and local lore to knit people together into strong and resourceful communities. There are walks all over the city – and new to Jane's Walk this year are two tours of Toronto's newest neighbourhood: Liberty Village.
Mike Layton (yes, City Councilor and son of Jack) will lead a walk from The Liberty Village BIA Office at 67 Mowat at 3pm on Saturday May 7.
Jaymz Bee (singer, producer and radio host at JAZZ.FM91) has lived and worked in Liberty Village for many years and will lead his walk Sunday at noon, beginning at Liberty Bistro, 25 Liberty (at Atlantic). Bee invites people to come early to enjoy brunch and some stories and music from some of the locals, starting at 10:30.
For schedules and details or to lead a walk: janeswalk.net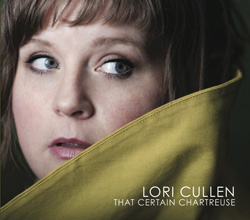 THURSDAY MAY 12
Lori Cullen CD Release for "That Certain Chartreuse"
Hugh's Room / 2261 Dundas West
doors/dinner 6:00pm – show 8:30pm
hughsroom.com or call 416.531.6604 for tickets!
What do Suzanne Vega, King Crimson, Gordon Lightfoot and John Millard have in common? They all have compositions recorded by Lori Cullen on her newest (fifth) recording, "That Certain Chartreuse". The Toronto based artist interprets 12 eclectic songs by a wide range of writers in her genre defying style and presents a new original composition as well. Lori will be joined by all the musicians that appear on her exciting new disc including David Matheson, Mark Mariash, Maury Lafoy and Kurt Swinghammer. If you are a fan of jazz, pop … or just great music, you don't want to miss this show!
LULAWORLD 2011
Lula Lounge
1585 Dundas Street West
The New Canadian songbook is sung in Spanish, Portuguese, Malagasy, French and Italian, as well as the more than one hundred and thirty other languages and dialects in which Canadians express themselves musically.
Each year, the LULAWORLD festival provides a unique perspective on the dynamic world music scene being cultivated in Toronto with many performers from previous editions returning to preview their latest compositions or to present new collaborative projects that cross the boundaries of genre and culture.
w - lula.ca for festival details and programming
F E S T I V A L L I N E U P
May 12
Amanda Martinez @ 8 pm
$22 adv / $25 door
May 12
Bomba Estereo @ 10:30 pm
$15 adv / $20 door
May 13
Patricia Cano @ 8pm
$13 adv / $15 door
May 13
Caché CD release @ 10pm
$13 adv / $15 door
May 14
Café Con Pan Mexican Fandango workshop for families @ 1pm
free (kid friendly event)
May 14
Family French World Cafe w/Joanna Moon & Donné Roberts @ 3pm
free (kid friendly event)
May 14
Sí Canada, part 1 featuring Luisito Orbegoso @ 10pm
$13 adv / $20 door
May 15
David Buchbinder's Odessa Havana, featuring Hilario Durán @ 8pm
$18 adv / $20 door
May 17
Jaron Freeman Fox @ 8:30pm
$13 adv / $15 door
May 18
Daniela Nardi's Espresso Manifesto @ 8:30 pm
$18 adv / $20 door
May 19
Dominic Mancuso & Louis Simão w/ Roberto Occhipinti @ 8pm
$13 adv / $15 door
May 19
Small World Music presents Socalled @ 10pm
$15 adv / $20 door
May 20
Samba Squad featuring Luanda Jones @ 10pm
$13 adv / $15 door
May 21
Sí Canada, part 2 featuring Roberto Linares Brown @ 10pm
$15 adv / $20 door
May 22
Aline Morales CD release w/ Heavyweights Brass Band @ 9pm
$13 adv / $15 door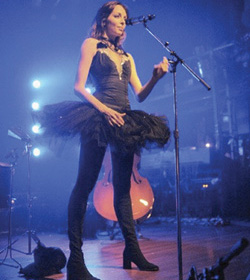 THURSDAY MAY 19
Seven Sirens of Song
The Four Seasons Hotel / 21 Avenue Road
7:30-10:00pm
fourseasons.com/toronto or call 416.964.0411
The Four Seasons will play host to some of Toronto's most beautiful and talented jazz singers in this new series that runs every Thursday from May 19th through to June 30th.
Each singer will feature their favourite pianist on keyboards for the first half of the set and then will join them for the second half; more a salon night than a concert. A perfect night for wining and dining or cocktails and conversation!
The event begins with Era Chorna on May 19th and other singers include: Alex Pangman, June Garber, Marieve Herington, Sophia Perlman, Lyne Tremblay and Barbra Lica.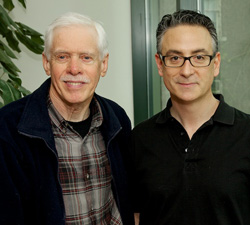 SATURDAY MAY 28
Dave Young / Terry Promane Octet
Hugh's Room / 2261 Dundas West
doors 6:00pm – show 8:30pm
hughsroom.com or call 416.531.6604 for tickets!
Former bassist for Oscar Peterson, Dave Young and trombone master Terry Promane have formed a horn-based Octet that is sure to engage jazz fans with versions of songs composed by legends such as Duke Ellington, Horace Silver, Dizzy Gillespie and Charles Mingus. The show will feature Kevin Turcotte (trumpet) Mike Murley (tenor sax), Vern Dorge (alto sax), Perry White (baritone sax) Ethan Ardelli (drums) and Gary Williamson (piano). This will mark Dave Young's first concert at Hugh's Room – and copies of his various CD's (and CD's of his band mates) will be available for signing after the show.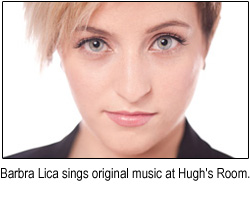 TUESDAY MAY 31
Jane Harbury's Discoveries
Hugh's Room / 2261 Dundas West
doors 6:00pm – show 8:30pm
hughsroom.com or call 416.531.6604 for tickets!
Publicist and music aficionado Jane Harbury has been showcasing and promoting young talent for a long time…and thankfully there is no end in sight! If you haven't heard of these artists, you can trust her (and Bullhorn)…you will be impressed! The May 31st show of this popular series will feature Halifax native Jon Bryant, who has travelled throughout Europe and across North America, performing original folk/roots music. Folk singer Shawn Clarke (who sites inspiration from Tom Waites and Wilco) will sing some songs from his debut album "Like Birds Too Tired To Fly" and the beautiful Bianca will perform her blend of narrative, poetry and music. The name Barbra Lica is probably familiar to many Bullhorn readers but for those who have not seen her live, prepare to be blown away. Barbra will be accompanied by guitarist and co-writer Colin Storey. So much young talent will surely make for one unforgettable night!