BULLHORN e-NEWS
April 1 2011
APRIL NEWSLETTER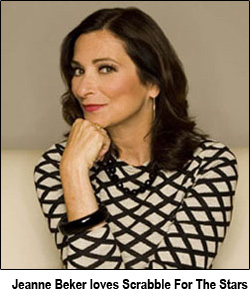 MONDAY APRIL 4
Scrabble With The Stars
Arcadian Court
401 Bay Street
Showtime: 6:30pm
For tickets visit: scrabblewiththestars.ca or call 1.800.838.3006
This is the 7th annual fund raising event for PAL (Performing Artists Lodge) Toronto and will be hosted once again by Jeanne Beker and Barry Flatman. Tables can be reserved for $500 and single seats are just $150 each. This includes dinner with complimentary wine and a game of Scrabble with a celebrity. Some of the celebrities include Dave Broadfoot, Dinah Christie, Graham Greene, Deb McGrath, Colin Mochrie, Gordon Pinsent, Louise Pitre, Saidah Baba Talibah and Terra Hazelton. There are prizes... but the biggest prize of all is hanging in a room with friendly Canadian celebrities and raising money for a worthy cause!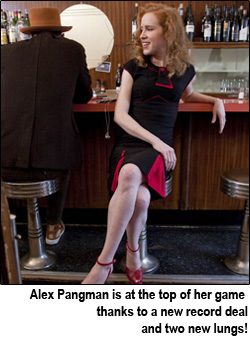 TUESDAY APRIL 12
Alex Pangman album launch for "33" on Justin Time Records
Hugh's Room - 2261 Dundas Street West
Showtime: 8:30pm
Tickets $22.50 adv. $25 at the door
Reservations/ tickets: 416.531.6604
This evening is a celebration of "Canada's Sweetheart of Swing" and her return to the recording studio after her very successful double lung transplant and the fact that she was recently signed to Canada's best-loved jazz record label, Justin Time Records. She describes the latest disc 33: "as a longtime devotee of music from the classic genre I find something ofa kindship with the music that buoyed nations through the "dirty thirties"...The initial concept of this record was to honor that kind of spirit with songs popular in 1933, recorded while I was 33." Along with her longtime band The Alleycats, the music is presented with all the love, fun and respect it deserves. Pangman makes the captivating music of the past feel truly present with her persuasive and infectious charm. Alex will be joined by Peter Hill (piano), Chris Banks (bass), Glenn Anderson (drums), Jesse Barksdale (guitar), Drew Jerecka (fiddle, alto sax) and Ross Wooldridge (clarinet/tenor sax). Also, Juno awarding blues singer-songwriter and pianist Julian Fauth opens the show - get your tickets now!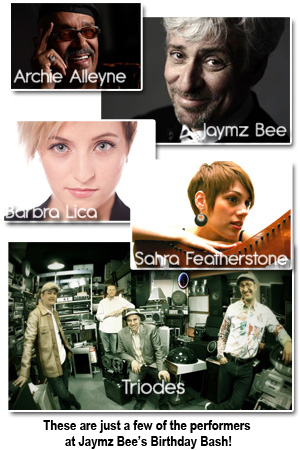 WEDNESDAY APRIL 13
Jaymz Bee's 6th Annual 42nd Birthday Bash
The Old Mill Inn - 21 Old Mill Road
416.236.2641
Showtime: 7:30-12:00midnight
No cover!
For dinner reservations (6-7:30pm) email diningroom@oldmilltoronto.com or call 416.207.2020
Come celebrate the birthday of Toronto's leading bon vivant and raconteur, Jaymz Bee; an on-air host and producer at JAZZ.FM91 who is using his birhtday celebration to showcase many of his favourite recording artists as well as some rising stars. There will be continuous entertainment in four of the Old Mill Inn's most welcoming function rooms and there is no cover charge.
The dining room will feature performances by Robi Botos, Gord Sheard, Barbra Lica, Kollage, Triodes and some surprise guests. The Home Smith Bar is hosted by Roger Clown and stars Waylen Miki and a plethora of guest singers, followed by Robert Scott Trio, featuring Lee Hutchison on bass and Great Bob Scott on drums. The Chapel will feature Sahra Featherstone on celtic harp, vinatge music from Jazzophones and even some spoken word performances backed up by church organ. The Mill Room is the perfect place for chilling and schmoozing and will feature music videos by various Jaymz Bee bands including Look People, Royal Jelly Orchestra and his latest music project, Bonzai Suzuki.
This is a free show but if you want guaranteed seating, making a dinner reservation for the main dining room is highly recommended. The Old Mill also offers a special rate of $199 for a suite should you decide to spend the night there!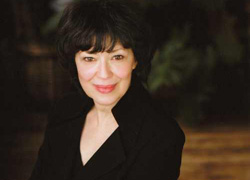 MONDAY APRIL 25
The Cayle Chernin Memorial:
A Celebration Of Life!
The Bloor Cinema
7:00pm
w - bloorcinema.com | vonality.com/caylecherninmemorial
An evening memorializing the late Cayle Chernin's passionate existence, featuring clips from her movies and songs, sketches and remembrances from her friends and colleagues. Hosted by Deb Filler & David Gale, featuring Jayne Eastwood, Women Fully Clothed, Theresa Tova, Tabby Johnson, a sneak preview clip from Cayle's final film Down The Road Again and much more. Kiddush and Reception to follow.
Proceeds from The Cayle Chernin Memorial: A Celebration of Life! will go to The Cayle Chernin Memorial Fund dedicated to nurturing women in the performing arts. Creative Arts Savings and Credit Union,102-625 Church Street.Toronto ON, M4W 2G1. Donations accepted at the event. Pre and post event at Paupers (across the street at 539 Bloor St. West) 2nd floor.
Actor, documentary filmmaker, teacher, mentor, ACTRA Toronto union activist and star of the Don Shebib's classic Canadian film Going Down the Road: Cayle Chernin, passed away February 18th. Cayle, loved by so many, was known for her incredible smile, talent, generosity, tenacity, imagination and intellect. She was also valued enormously for her commitment to women's issues. Her career spanned more that four decades on film (behind and in front of the camera) on stage and in developing new works and up and coming artists. Working nearly to the end of her life, her final film Down The Road Again was s sequel to her first film and reunited Cayle with Goin' Down the Road's original cast members Jayne Eastwood and Doug McGrath. As with the rest of her career and life, Cayle's persistence and charm were instrumental in making Down The Road Again a reality.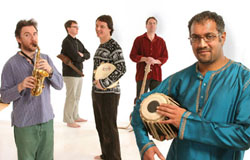 FRIDAY APRIL 29
Tasa
Glenn Gould Studio
CBC Building - 250 Front Street
show time 8:00pm
For tickets and more info - roythomson.com | cbc.ca/glenngould
Tickets $25 / $20 for students (Student ID must be presented when picking up tickets)
Tasa is a world music ensemble that performs original music inspired by the traditions of India and the many cultures that co-exist in Canada. Founder, tabla player and composer Ravi Naimpally is joined by Alan Hetherington (percussion), John Gzowski (guitar), Chris Gartner (bass) and Ernie Tollar (saxophone). Special guest for this show is non-other than renowned violinist Hugh Marsh. Catch this award winning world music combo in one of Toronto's best live music venues, The Glenn Gould Studio. This show is presented by JPEC, The Jazz Performance and Education Centre.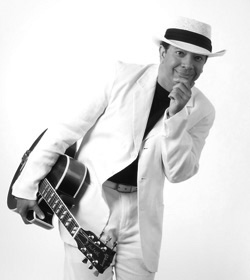 SUNDAYS IN APRIL and MAY
Family Salsa Brunch @ Lula Lounge
11:00am-3:00pm
Live Music @ 12:30pm
1585 Dundas Street West
(W of Dufferin)
w - lula.ca
Lula Lounge has hit one out of the park with this idea. Doors at 11, live music at 12:30 and 2:30pm, with a free dance lesson in between. (The kids love the dance lessons – and it's for adults too – or just eat and watch!) The cover charge includes brunch, coffee, tax and entertainment, and kids under 12 get in free. Best of all, you get to witness one of the great Cuban artists now living in Canada; Luis Mario Ochoa and his traditional quartet! Reservations are a very good idea: 416.588.0307