BULLHORN e-NEWS
March 1 2011
MARCH NEWSLETTER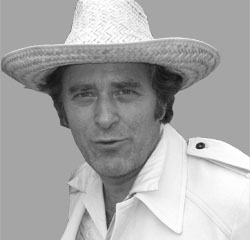 WEDNESDAY MARCH 2
Gordon Monahon: Seeing Sound
Sound Art, Performance and Music
1978-2011

Doris McCarthy Gallery, University of Toronto
1265 Military Trail, Toronto
Artist's talk 2:30 – 4:00pm
Opening Reception 5:00 – 9:00pm
w - gordonmonahan.com
This event is the first in a series of exhibitions accompanying the publication of a retrospective book surveying the work of Gordon Monahan: A musician, performance artist and co-founder of The Electric-Eclectics Festival. The show runs until April 13, 2011. Speaking of the EE Fest, tickets will be available later this month for one of the worlds most unique arts festivals... best to check in at electric-eclectics.com in the near future and get discount tickets.
Please note: There is a free shuttle bus service that leaves 401 Richmond St. W at 6pm and returns at 9pm on Wednesday March 2.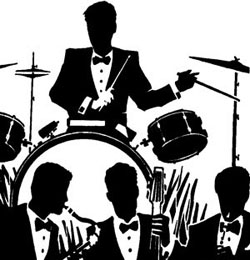 THURSDAY MARCH 3
Three big bands in Toronto on one evening?!?
Crazy but true, this Thursday there are three big bands performing with ticket prices lower than usual. Take your pick – and don't forget your dancing shoes!
The Swing Shift Big Band (featuring David Statham and Larisa Renee on vocals)
Lula Lounge / 1585 Dundas Street West 416.588.0307
(7 – 10pm) $10 at the door
w - lula.ca
George Lake Big Band (featuring Arlene Zock & The Odd Socks Dancers)
Hollywood / 1184 The Queensway (between Islington & Kipling) Etobicoke
Reservations recommend: Hollywood@bellnet.ca
(7-8 Dance Lessong / 8-11 Concert) $5 show only, $10 includes dance lesson
The Uptown Swing Band (featuring Neil Krisitan and June Garber on vocals)
The Gladstone Hotel / 1214 Queen St. West
(8pm-11pm) $10 @ the door
w - uptownswingband.com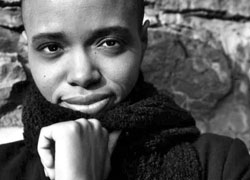 MONDAY MARCH 14
Kellylee Evans: A Tribute To Nina Simone
The Old Mill Inn / 21 Old Mill Road 416.236.2641
6:30 dinner 8:00 show
Tickets - jazz.fm
"Good Girl" singer-songwriter Kellylee Evans interprets the "High Priestess of Soul" for a vocal tribute to the iconic Nina Simone. In November 2009, Evans was approached by the French label "Plus Loin Music" who had discovered her through her 2nd place win at the Thelonius Monk Jazz Vocal Competition. The label asked Evans to travel to their studio in Frnace where she began working on "Nina". Kellylee is not an impersonator. She interprets songs made famous by Nina Simone and will be joined by a trio of renowned musicians for this special show at The Old Mill Inn.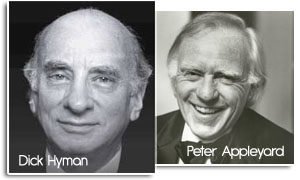 MONDAY MARCH 28
Dick Hyman & Peter Appleyard
The Old Mill Inn / 21 Old Mill Road 416.236.2641
6:30 dinner 8:00 show
Tickets - jazz.fm
Legendary pianist Dick Hyman and celebrated Canadian vibraphonist Peter Appleyard have toured together for decades. They'll share the stage and their stories for the final concert of the 2010-2011 Sound Of Jazz Concert Series season.
Aside from over 200 recordings of solo piano/ orchestral and even Moog albums, Hyman is recognized for his work with Woody Allen as composer/arranger/conductor and pianist on films such as: Zelig, Bullets Over Broadway, Mighty Aphrodite and many others. Peter Appleyard has shared his good vibes with jazz greats like Benny Goodman, Mel Torme and Frank Sinatra, to name just a few. This show is almost sold out already. Get your tickets now!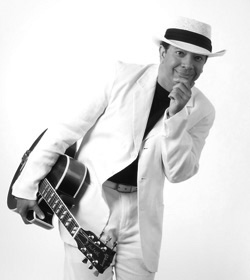 SUNDAYS IN MARCH
Family Salsa Brunch
11am-3pm
Lula Lounge
1585 Dundas Street West
(W of Dufferin)
w - lula.ca
Lula Lounge has hit one out of the park with this idea. Doors at 11, live music at noon and 2pm, with a free dance lesson in between. (The kids love the dance lessons – and it's for adults too – or just eat and watch!) The cover charge includes brunch, coffee, tax and entertainment, and kids under 12 get in free. Best of all, you get to witness one of the great Cuban artists now living in Canada; Luis Mario Ochoa and his traditional quartet! Reservations are a very good idea: 416.588.0307