BULLHORN e-NEWS
February 7 2011
FEBRUARY NEWSLETTER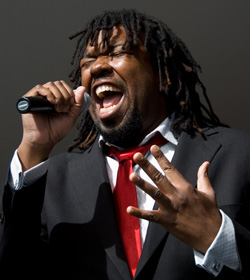 THURSDAY FEBRUARY 10
The 5th Annual Valentini Blue Gala
Six Degrees
2335 Yonge Street
7:00pm
Tickets $45 adv. / $50 door. For tickets please call 416.932.3900 x225 or email scarkner@ccfftoronto.ca
Join emcee Jaymz Bee, magician Dan Trommater and jazz and blues vocalist DK Ibomeka who will be joined with his usual ensemble of stellar musicians for a gala to raise money for The Canadian Cystic Fibrosis Foundation.
Admission includes two drinks tickets, hors d'oeuvres, entertainment, contests, a wine auction and swag bag.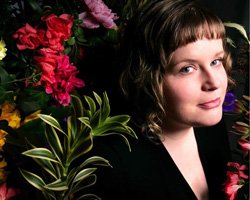 MONDAY FEBRUARY 14
Steve Koven Trio with guests Christopher Plock and Lori Cullen
The JAZZ.FM91 Sound of Jazz Concert Series™
The Old Mill Inn
21 Old Mill Road
Tickets $35.00 in advance at jazz.fm
Dinner reservations: 416.236.2641 (only make reservations after you've got your tickets)
The Steve Koven Trio (featuring Anthony Michelli on drums and Rob Clutton on bass), will provide the perfect soundtrack for Valentine's Day at The Old Mill Inn. Some of the greatest love songs ever written will be featured – both instrumental and vocal versions – and the trio will be joined by singer Lori Cullen and multi-instrumentalist/vocalist Christopher Plock. Tickets are almost sold out so contact jazz.fm now to pick up a pair for you and your significant other!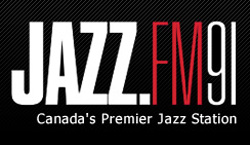 THURSDAY FEBRUARY 17
The One Stop Vocal Jazz Safari
Lula Lounge
1585 Dundas Street West
(W of Dufferin)
doors at 6:00pm
show 7-10:00pm
w - lula.ca
The One Stop Vocal Jazz Safari is a bi-annual gala that raises money for Canada's premier jazz station, JAZZ.FM91. This not-for-profit, registered charity radio station counts on the generous support of its listeners and offers incentives such as this vocal jazz showcase in order to raise money. For a $500.00 donation, you and a guest are invited to attend this unforgettable evening that features over two dozen singers with an all-star backup band in a three hour marathon. You receive a full tax receipt for the amount. No tickets are sold at the door! To make your donation contact membership by visiting jazz.fm or by calling the switchboard during regular business hours at 416.595.0404.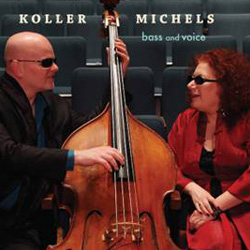 THURSDAY FEBRUARY 24
George Koller & Julie Michels Release "Bass and Voice"
Glenn Gould Studio
250 Front Street West
8:00-10:30pm
tickets - call 416.872.4255 or visit masseyhall.com
w - kollermichels.com
Dynamic bass /voice duo George Koller and Julie Michels have performed together for 17 years and invite you to celebrate the release of their second CD "Bass and Voice". A selection of 14 songs that are pure magic! From Miles Davis 'All Blues' to' Love Hurts' to Simon and Garfunkel's 'Bridge Over Troubled Water' and the dramatic 'Send In The Clowns' it's full of bluesy, soulful, spacious jazz. The CD was produced by Jonathan Goldsmith and recorded at The Glenn Gould Studio and the concert will feature special guest soloists; Kevin Barrett (guitar), Davide DiRenzo (drums) and Diane Leah (piano).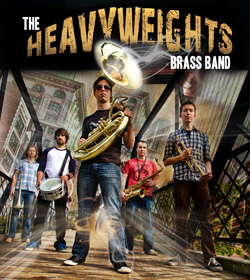 SUNDAY FEBRUARY 27
The Heavyweights Brass Band at The Rex Hotel
194 Queen Street West
9:30pm $6
w - therex.ca | heavyweightsbrassband.com
The Heavyweights Brass Band is an exciting new group featuring five of Canada's most promising young musicians. Their live repertoire features original compositions, neo-soul tunes, classic R & B songs, New Orleans jazz standards, and outrageous arrangements of Top-40 pop hits -- a winning combination that never fails to get a crowd on its feet. With collective experience as sidemen in almost every facet of Toronto's very diverse music scene, the band members are well on their way to stellar careers and have already earned individual national recognition, including a Western Canadian Music Award, a Galaxie Rising Star Award, and a JUNO nomination.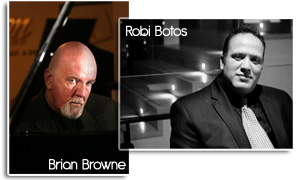 MONDAY FEBRUARY 28
Turn Out The Stars:
A Tribute To Bill Evans
Featuring pianists
Robi Botos and Brian Browne
The JAZZ.FM91 Sound of Jazz Concert Series™
The Old Mill Inn
21 Old Mill Road
8:00pm
For dinner reservations: 416.236.2641
Tickets $35.00 in advance at jazz.fm
Bill Evans is one of the most influential pianists of all time. Just ask Chick Corea, Herbie Hancock, Keith Jarrett or any pianist on the planet and they will likely cite Bill as one of their greatest inspirations. Robi and Brian will pay homage to Bill by performing songs from his repertoire as well as original Bill Evans compositions. This is a rare chance to see Brian Browne, who is coming to Toronto for this one night only and it is also a chance to see Robi Botos in action: His last concert, a tribute to Art Tatum for JAZZ.FM91 was one of the highlights of their last season.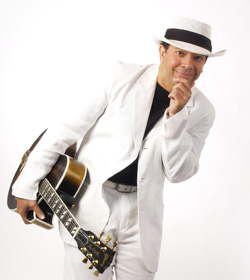 SUNDAYS IN FEBRUARY
Family Salsa Brunch
11am-3pm
Lula Lounge
1585 Dundas Street West
(W of Dufferin)
w - lula.ca
Lula Lounge has hit one out of the park with this idea. Doors at 11, live music at noon and 2pm, with a free dance lesson in between. (The kids love the dance lessons – and it's for adults too – or just eat and watch!) The cover charge includes brunch, coffee, tax and entertainment, and kids under 12 get in free. Best of all, you get to witness one of the great Cuban artists now living in Canada; Luis Mario Ochoa and his traditional quartet! Reservations are a very good idea: 416.588.0307