BULLHORN e-NEWS
November 30 2010
DECEMBER NEWSLETTER
Christmas events and a guide to New Years Eve parties!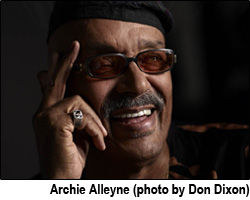 THURSDAY DECEMBER 2
Asylumartists.com presents: The Evolution of Jazz Ensemble
Performing in support of The Archie Alleyne Scholarhip Fund
Asylum Artists Studio / 100 Carlaw Ave.
Doors at 6:00pm
Tickets: $100.00
w - aasf.ca
Archie Alleyne is not just one of Canada's most renowned jazz drummers; he is also a music educator and philanthropist. His scholarship fun has assisted over a dozen young musicians in their musical pursuits including scholarships and bursaries. This fund raising event will include a performance by The EOJ Ensemble and celebrate the launch of a new website for this worthy cause. The event is hosted by Jaymz Bee from JAZZ.FM91 and will include drinks and hors d'oeuvres.
For tickets or more info: archiepresentsjazz@gmail.com or by calling 416.271.3879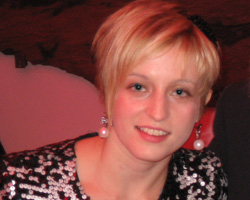 THURSDAY DECEMBER 2 and 9
Barbra Lica and David Statham
The Liberty Café Bistro / 25 Liberty Street
No cover!
Singers Barbra Lica and David Statham will entertain those wanting to dine and/or drink from 8pm until 11pm this month.
Barbra is one of Canada's fastest rising stars, currently composing songs for her debut recording. She is probably best known for the song "You're Gonna Miss Me" by Joe Sealy and Paul Novotny, which is constantly played on JAZZ.FM91, CBC and stations across the country.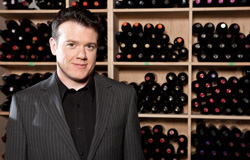 After years of singing with various big bands in Ontario, David Statham is about to release his debut CD "Everybody's Talkin" early in the New Year. David is backed by an all-star band; all of whom have received The Order of Canada for their success in making music across the country and around the world.
At The Liberty Bistro both will be accompanied by friends on piano and guitar respectively. It will be a rare treat to see these two young singers in such an intimate atmosphere.
Barbra Lica (December 2)
David Statham (December 9)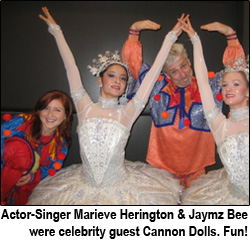 DECEMBER 11 - JANUARY 2
The National Ballet of Canada presents: The Nutcracker
The Four Seasons Centre
For The Performing Arts
145 Queen Street West, Toronto
Like "A Christmas Carol", "Charlie Brown" and "The Grinch", seeing The Nutcracker as performed by The National Ballet of Canada is an annual timeless treat! Rarely has the wonder of childhood fantasy, allure of spectacle and wonder of seamless stage craft and choreography blended so perfectly. The production, choreographed by James Kudelka is underscored by Tchaikovsky's timeless music. Forget the 3-D movie…this is the real thing!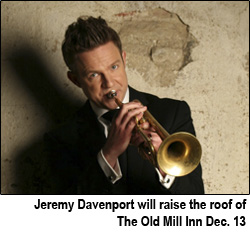 MONDAY DECEMBER 13
Jeremy Davenport presents: A New Orleans Christmas
The Old Mill Inn
21 Old Mill Road
For dinner reservations: 416.236.2641
8:00pm
For concert tickets and more information: jazz.fm
This month, celebrate a New Orleans Christmas with none other than Jeremy Davenport, a trumpet player and vocalist so talented he's got a ballroom (The Davenport Lounge) named after him in the Ritz-Carlton in New Orleans! Tickets are selling fast for this series so don't delay. You can buy them on-line now!
Other shows include performances by Steve Koven, Dick Hyman, Robi Botos and more! For information and tickets please visit jazz.fm. (Once you have tickets, it is recommended you call The Old Mill Inn if you would like to make dinner reservations.)

Mark Breslin's New Years Eve Comedy Extravaganza
Massey Hall / 178 Victoria Street
Show at 7:30pm
$39.50 - $59.50
w - roythomson.com
Kick-start your New Year's Eve celebrations with a night full of comedy…that ends in time to hit a second party for the official countdown! Mark Breslin has once again put together a line-up of Canada's top comedians including Eddie Della Siepe, Kathleen McGee, Mike Nemiroff, Cedric Newman, Bryan O'Gorman, Derek Seguin, Tim Steeves and headliner Jon Dore. The night's emcee is Geri Hall and the house band is Bonzai Suzuki in their first official public appearance!
DJ Bee
Pantages Hotel Martini Bar / 200 Victoria Street
416.362.1777
9pm-10am No cover!
This year Pantages welcome guests to enjoy a free cocktail party. There is no cover and that means you can stop by after taking in the show at Massey Hall, opera at Roy Thomson Hall or make it a destination location for the entire night. At 9pm solo piano…and from 11pm – 2am Jaymz Bee will play great music for partying: nujazz, funk, electronic and more! Cash bar and a snack menu will be available.
If you wish to reserve a room so you can spend the night, don't delay as it is always sold out in advance!
Bravissimo! Opera's Greatest Hits!
Roy Thomson Hall / 66 Simcoe Street
$55 - $145
w - roythomson.com
A dazzling performance of the world's most beloved opera arias, duets and overtures including excerpts from Don Giovanni, La traviata, Cavalleria rusticana, La boheme and many more.
Daniele Callegari conducts the Opera Canada Symphony with featured vocalists: Isabel Bayrakdarian (soprano), Richard Margison (tenor), Alberto Gazale (baritone) and Sarah Maria Punga (mezzo soprano).
Heather Bambrick & The John Sherwood Trio
The Home Smith Bar at The Old Mill Inn / 21 Old Mill Road
416.207.2020
$110.00 per person (Includes taxes and gratuity)
Welcome the New Year in style at this exclusive evening that features a lavish hot and cold dinner buffet from 7:30pm, a desert table at 11:00pm and complimentary champagne to toast the arrival of 2011. Best of all, live music from 8:30pm till after midnight from Heather Bambrick * The John Sherwood Trio. There is limited seating so get your tickets today!
Julie Michels & Kevin Barrett Quartet
Globe Bistro / 124 Danforth Avenue
416.465.2000
w - globebistro.com
If you want an intimate concert with music that runs the gamut from folk and pop to jazz and blues, you dn't want to miss Julie and Kevin at Globe Bistro. This dynamic duo are hotter than ever after having just released their most recent collaboration, "She Sings / He Plays". Contact Globe Bistro for more info!