BULLHORN e-NEWS
May 2007
Hey :
May is JAZZ MONTH
JAZZ LIVES After Party
The Waylen Miki Combo and tons of extra special guests!
Thursday May 3, 9pm-2am ($10)
Live@Courthouse / 57 Adelaide Street East
The biggest event of the year for JAZZ.FM91 is their annual fundraiser, JAZZ LIVES. The Convocation Hall concert is sold out for the third year in a row but if you didn't get tickets for it, you can still enjoy some of the great talent at the Jazz Lives After Party, held at The Courthouse. Waylen Miki and his combo entertain all night, and it is highly recommended that you arrive at 9pm for his earlier sets, guaranteeing you a great seat. The cover charge is only $10 regardless of what time you arrive. Food is served from 7pm to 11:30. Contact info@liveatcourthouse.com or call 416.214.9379 to make reservations.
WORLD LAUGHTER DAY 2007
Sunday, May 6th, 11am-12:30pm
Kew Gardens Park
Laughter takes over the world on Sunday, May 6th in celebration of World Laughter Day. Toronto Laughter Clubs come together along with over 5000 laughter clubs around the world on all 5 continents. Come join in the world-wide celebration of laughter and experience the joy and peace it brings. Toronto will be laughing with people across North America, from Yellowknife to Los Angeles. They'll also be laughing it up in India, France, Germany, Denmark, Sweden, Norway, U.K., Hungary, Singapore, Hong Kong, Australia, New Zealand and scores of other countries around the globe.
Brandi Disterheft "DEBUT" CD Launch
May 17, 18 and 19 8pm ($12)
Opal Jazz Lounge / 472 Queen Street West
Vancouver native (currently based in Toronto) Brandi Disterheft releases her much anticipated debut CD aptly titled "Debut" at Opal Jazz Lounge. The CD features Adrean Farrugia (piano), Sly Juhas (drums), Chris Gale (sax) and Brandi on bass. All songs are original and rave reviews don't just come from the press. Oscar Peterson says: "...she has the same lope or rhythmical pulse as my late bass player, Ray Brown. She is what we call serious!!" For dinner reservations contact: info@opaljazzlounge.com or call 416.646.6725
THE 6TH ANNUAL JAZZ ON THE RIDGE
May 25 7pm-11:15 (followed by Fireworks!)
Peninsula Ridge Estates Winery / 5600 King Street West
Too much great info for one wee release…this wine, dine and jazz gala features all that plus a silent auction and live auction.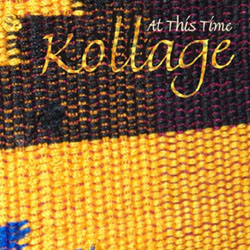 This gala raises money for the West Lincoln Memorial Hospital Foundation's capital campaign and McNally House, and features great jazz by Juliet Dunn Trio, Suzanne Ramsay Quintet, Babes In Jazzland and Canada's leading bebop band, Kollage.
For more information please visit www.peninsularidge.com (then click on NEWS)
TD CANADA TRUST
TORONTO JAZZ FESTIVAL 2007
June 22 - July 1st
Kick start your summer on a jazzy note as the TD Canada Trust Toronto Jazz Festival takes over the city from June 22 – July 1, 2007. Celebrating music in all its forms, the festival presents more than 350 concerts over ten days with 1500 musicians performing at locations all across Toronto. Be there as we colour the town in jazz! Drawing some of the biggest names in jazz, the TD Canada Trust Toronto Jazz Festival is proud to welcome internationally renowned artists such as Dave Brubeck, Don Byron, Holly Cole, Roy Hargrove, James Hunter, Keith Jarrett, Manteca, Delfaeyo Marsalis, Oscar Peterson, Jean-Luc Ponty, Joshua Redman, Derek Trucks, and many more.
MAKE YOUR EVENT PLANNING EASY
Bullhorn represents musicans and other entertainers that are certain to make your party or event a speical one.
From a small trio to a big band, mentalists to magicians... we are happy to help you make your event a big success.
We have hosts and entertainment available for private parties, corporate functions and charity events. (Sorry, but we are not accepting submissions to represent new acts at this time.)