BULLHORN e-NEWS July/ August 2006
Hello !
A note from Jaymz Bee:
Serafin and I are off to Switzerland to remix some songs with Walter Zweifel. If you are free this Thursday, please come down to Stones Place and wish us a bon voyage!
THURSDAYS AT STONES PLACE
Thursdays at Stones Place feature top notch musicianship, great singers and a plethora of colourful characters... comedy, grooves, torch songs and instrumental masterpieces abound. World renowned musicians' pop by to sit in with the house band include: George Koller (bass) Kenny Kirkwood (sax), National Jazz Award winner Ed Vorkurka (violin) and Juno Winners Richard Underhill (sax) and Tony Quarrington (guitar).
The show begins at 9:30 and continues until midnight. The room is big enough that you can sit up close to the band or in a far away corner for a quiet moment with friends. Sofas are set up for small and large groups of people. It's a hang!
JAZZ.FM91 radio hosts Jaymz Bee (Saturdays 6-8pm) and Reiner Schwarz (Fridays 10pm-6am) are always in attendance and everyone from Moses Znaimer to David Miller has enjoyed the variety of entertainment on Thursdays. Please join us for an unforgettable night and bring your friends!
Stones Place Thursdays are sponsored by WOODBRIDGE WINES from Robert Mondavi...available at the club...yum! Also big thanks to Long & McQuade for assisting with the gear!
Stones Place
1255 Queen Street West (416) 536-4242 (2 blocks West of Dufferin)
DOORS AT 9pm / SHOW AT 9:30pm
$5 at the door (Kids accompanied by parents are welcome)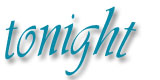 Thursday July 27
THE LAUNCH PAD
Last Call for Open Mic Night and Jazz Jam!!! Featuring Waylen Miki (piano) Brandi Disterheft (bass) Great Bob Scott (drums) and tons o' special guests! Instrumental and vocal songs by over a dozen guests will be featured.
Thursday August 3
WORD JAZZ
WORD JAZZ is based on grooves from Waylen Miki (keys) Lee Hutchison (electric bass and keys) Great Bob Scott (drums) and guest musicians who back up spoken word performances by Don Francks, Reiner Schwarz, The Middle Man, Blue Angel and more! If you have never been excited at a poetry reading – this will be your first... guaranteed!
Thursday August 10
THREE REDHEADS, 1 PIANO... and FRIENDS!
Lyne Tremblay hosts a night of cabaret and torch songs with Waylen Miki at the piano. Lyne has hand-picked her surprise guest vocalists. Some of them don't even have red hair... scandalous!
Thursday August 17
BABES IN JAZZ LAND
This ten piece all-gal jazz band headline festivals but have just as much fun trying new things in a cozy room. This is the busiest night of the series so come early!


photos by Chris Frampton
BABES IN JAZZ LAND are:
Singers: Marieve Herington, Sophia Perlman, Elizabeth Shepherd, Janelle Monique and Genevieve
Musicians; Lauren Falls (bass), Jasmine Jones (drums and percussion), Christine Bougie (electric guitar, steel guitar) Amy Medvick (flute), and Shelka Francis (alto sax) and Ashley Wey (piano and organ).
Thursday August 24
THE JAZZ LOUNGE
We're taking all the best elements of the various Thursdays and putting them in one big super show!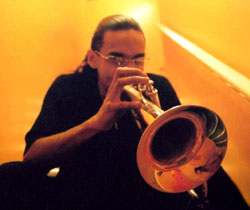 Thursday August 31
BROWNMAN ELECTRYC TRIO
Nick "Brownman" Ali and his crew will close off the summer season at Stones Place. You can bet the spirit of Miles Davis will fill the room, and with any luck some of Brownman's rappers will sit in.
ZOMBIES LOVE KITTIES TOO!
Saturday July 29th
Join us Saturday July 29th as zombies rise from the dead to raise awareness and funds for the Toronto Cat Rescue. We invite ghouls of all ages to participate in our undead horde as we swarm Queen Street West, followed by a twisted after party and screening of Intercessor.
Check-In – 4:30pm / The Dead Walk – 5:00pm / After Party – 6:30pm / Movie – 7:00pm
For more information and registration, please email: zombielovin@gmail.com
or
Contact Catherine Fawcett for Details
Cat*PR Media & Public Relations
online www.catpr.ca email cat@catpr.ca phone 647.895.4310
BABES IN JAZZLAND
Saturday August 12. 7:00pm at Memorial Park in Oshawa
THE ROYAL JELLY ORCHESTRA
Sunday August 13. Sunday Seranades at Mel Lastman Square (5100 Yonge) 7:30 – 9:00pm free 416.338.0338
MARKHAM JAZZ FESTIVAL 'The World of Jazz'
Friday August 18 through to Sunday August 20
The MJF 'The World of Jazz' presents a diverse and eclectic mix of jazz performers. This years' Millennium Bandstand Acts include; Club Django Sextet, Nimmons N'Nine...Now! Time Warp, Toronto Mass Choir and Cimarron. The acts for the Varley Art Gallery Patio include; Markham Gang with Chase Sanborn, Richard Whiteman Trio, Michael Herring's Vertigo, Runcible Spoon. Janelle Monique (also a member of the BABES IN JAZZ LAND) and Project Phoenix and many more acts are included in HOT SPOTS located throughout restaurants in the Markham / Unionville area.
For details visit www.markhamjazzfestival.com
Contact Catherine Fawcett for Details
Cat*PR Media & Public Relations
online www.catpr.ca email cat@catpr.ca phone 647.895.4310
MAKE YOUR EVENT PLANNING EASY
Bullhorn has a full line-up of some of the best talent in Toronto. From a small trio to a big band, mentalists to magicians... we are happy to help you make your event a big success.
We have hosts and entertainment available for private parties, corporate functions and charity events.
(Sorry, but we are not accepting submissions to represent new acts at this time.)