BULLHORN e-NEWS
v.2014.0204
BULLHORN: FEBRUARY
WEDNESDAY FEBRUARY 5
Jorge Luis Torres 'Papiosco' & Iroko Project
Ancestral album release
Lula Lounge
1585 Dundas West
416.588.0307
doors 7:00pm | show 8:00pm
w - lula.ca
"One of the best CDs of the year!"
~ Hilario Duran
"Papiosco has made a major statement with this recording."
~ Dr. Jane Bunnett & Larry Cramer
Iroko is Jorge Luis Torres 'Papiosco', Jorge Betancourt, Reidmundo Sosa, Yosvani Castañeda and Roberto Riveron Mederos. With special guests: Jane Bunnett, Bill King, Hilario Duran, Jorge Emilio Maza, Elmer Ferrer, Pablosky Rosales, Jalidan Ruiz, Yordanis O'Reilly, Alberto Alberto and more!
Produced by Larry Cramer, with musical production by Roberto Riveron and compositions by Papiosco, Riveron, Betancourt and Alberto Alberto, the CD features long time collaborators and friends from the elite of Canadian and latin jazz.
w - irokoproject.com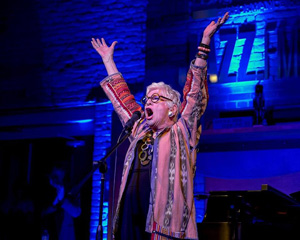 FRIDAY FEBRUARY 14
This Ain't Yer Valentine!
Or "Excuse Me, My Heart is Stuck On Your Shoe"
Pam Hyatt in concert!
Dominion On Queen
500 Queen Street East
416.368.6893
show at 8:00pm
Comedienne & singer Pam Hyatt has had a colourful career in television, movies and theatre... and now she can include cabaret singer and recording artist to her impressive resume!
Last year, she and pianist Peter Hill recorded a CD called "Pamalot" and some of the music from that recording will be performed in her Valentine's Day theme concert. Hyatt promised to explore the vagaries of love: Requited and un-poignant, precious and pathetic. It'll be a hoot! Pam will be joined by Peter Hill and saxophonist/clarinettist Jacob Gorzhaltsan for this occasion and her debut CD "Pamalot" will be available for purchase. Two shows starting at 8pm... and it's a Pay What You Can event! Contact Dominion On Queen for dinner reservations or just show up at the door!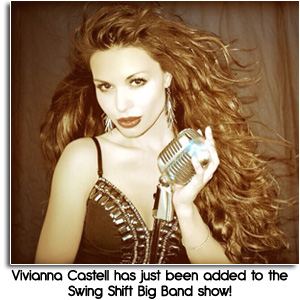 SATURDAY FEBRUARY 15
Swing Shift Big Band Valentine's Ball
Palais Royale
1601 Lake Shore Blvd. West
416.533.3553
w - palaisroyale.ca
Two Options:
7:00pm doors | $50 (seating first come/first served) 6:00pm doors | $100 (VIP tickets w/ guaranteed seating and early dinner)
Tickets: ticketweb.ca or call 416.533.3553 x22
Bring your Valentine and dance to the Big Band classics of Frank Sinatra, Bobby Darrin, Peggy Lee, Glenn Miller, Count Basie and more! The 18 Piece Swing Shift Big Band Orchestra features many guest vocalists including Larisa Renee, Vivianna Castell, Glenn Chipkar, Trio Bella and more. Experience Valentine's Day at the elegant Palais Royale Ballroom on the lake. Dress to impress!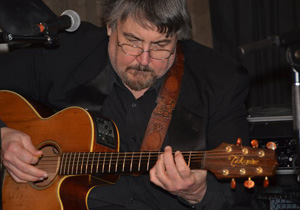 FEBRUARY 14/ 15/ 16
WINTERFOLK
Various venues on the Danforth
w - winterfolk.com
Winterfolk XII is this month and it looks bigger and better than ever! 150 artists will perform blues and roots music on five stages in three days. All venues are on The Danforth: They include Globe Bistro, Terri O's, Dora Keogh's and both floors of The Black Swan Tavern. Some acts include: Random Order, Ginger St. James, Swamparella, Danny Marks and Jason Fowler, Joe Hall and more.
On Sunday February 16 there will be a special concert honouring Juno winning guitarist/singer-songwriter/arranger and producer Tony Quarrington at The Black Swan (7:00pm). The event features more than a dozen people Tony has worked with over the years.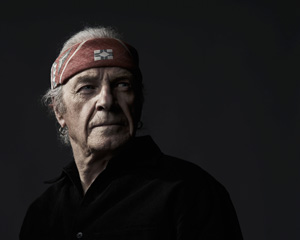 THURSDAY FEBRUARY 27
Don Francks: CD release party for "21st Century Francks"
Lula Lounge
1585 Dundas West
416.588.0307
doors 6:30pm | show 7:30pm
$20 adv. $25 door
w - lula.ca
In 2002 Don and a stellar group of jazz musicians performed five shows at the (now defunct) Top O' The Senator. These shows were recorded by Danny Greenspoon and the result is "21st Century Francks"; a ten-track recording featuring a stellar band that includes Steve Hunter (piano and music director), Alex Dean (sax) George Koller (bass), Brian Barlow (drums) and Tox Drohar (congas).
On Thursday, February 27th Don will take to the Lula Lounge stage to celebrate his latest CD and will be joined by Steve Hunter and Brian Barlow, as well as Scott Alexander on bass, saxophonist Turner King and Juno Award winning guitarist Tony Quarrington. CDs will be available at the door at a special price of just $10. You can contact Lula Lounge for dinner reservations (preferred seating goes to those who dine and book in advance) or just show up at the door before downbeat at 7:30. Come celebrate Don Francks latest CD and his 82nd birthday!